Alright people, for those VNs and games I have played, I will providing downloads for them here when I can.
Tsukihime
Download:
Link
Scarlet Weather Rhapsody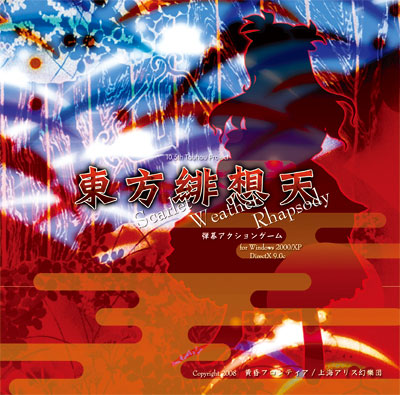 Download:
Link
Unthinkable Natural Law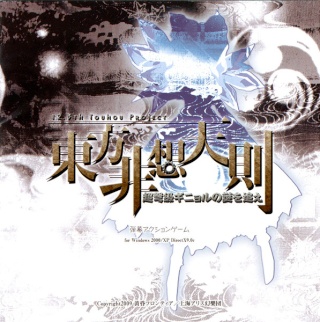 Downloads
Part 1:
Link
Part 2:
Link
Note: For UNL, you will need to follow these steps after downloading and extracting it.


Open the folder

Double click configex123.ini

Locate "[th105path]
path=C:"File location of SWR" (Note that it doesn't actually say file location of SWR it's just the file location of someone elses copy of SWR)

Copy and paste the file location of your copy of SWR onto 'C:"File location of SWR"'

Extraction Tool: WinRAR
Download:
Link
Last edited by Since I'm Nazrin on Thu 05 May 2011, 5:13 pm; edited 2 times in total
__________________
Fate/Stay Night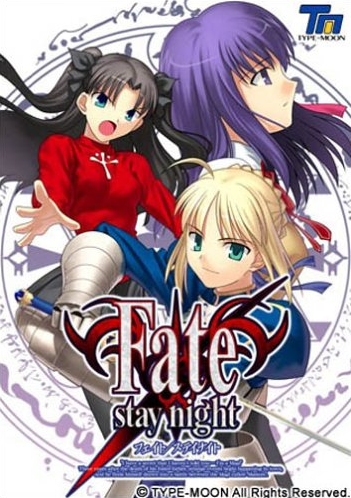 Downloads
Part 1:
Link
Part 2:
Link
Part 3:
Link
Part 4:
Link
Part 5:
Link
Part 6:
Link
Part 7:
Link
Part 8:
Link
Part 9:
Link
Part 10:
Link
Part 11:
Link
Part 12:
Link
Part 13:
Link
Note: This download includes the entire game with english patch, voice patch, and the Realta Nua patch.
If there are any problems with these downloads, please tell me as soon as possible.
Labyrinth of Touhou
Version 3.01
Download:
Link
__________________
__________________
__________________
Updated and replaced the files for Higurashi
__________________
TIME FOR SOME UMINEKO OUGON BITCHES
mediafire.com ?ttwc1zlabc84s
LATEST GAME PATCH
mediafire.com ?8zfhs9ynmodlnk0
Extract all but the Boot file into your game folder
NEW OPENING
http://dl.07th-expansion.net/cross/OPENING.zip
Just extract this to FILES>MOVIE folder
Alright quickie explanation, download all those files and extract what's needed. Then, I want you to take the bootup file and replace it with the one in the folder.
Now here's the thing. If you want to be able to do the Meta world special, you'll need a controller set up, then open bootup and click the name of your controller application and set the controller to the appropriate settings.
Using a keyboard that doesn't support ZXC rollover won't let you do the ABC combo needed to perform Meta World. It is preferable that you use a controller for this game if your keyboard does not support rollover.
Last edited by NazrinTsunMouse on Sun 08 Jul 2012, 6:44 pm; edited 1 time in total
__________________
__________________
__________________
Togainu No Chi
Torrent Here
After you have downloaded the torrent and extracted the file using 7zip, the next thing I need you to do is download Daemon Tools Lite.
http://www.daemon-tools.cc/eng/products/dtLite
Found here, obviously you would do the free download.
To install it, you'll need to mount the Togainu no Chi disk image onto Daemon Tools Lite and keep it mounted in order to play it. If you unmount it for whatever reason, you'll just need to mount it again when you want to play Togainu no Chi.
Here is a quick and pretty simple tutorial on how to mount Togainu no Chi onto Daemon Tools.
https://www.youtube.com/watch?v=-CFbHOmgnWY
Please excuse the thick country accent.
Finally, here's a link to the most recent English patch of the game. It has three of the 6 routes translated. It's pretty easy to install and comes with instructions that you are advised to read.
mediafire.com ?u5ra57semyazhr1
You'll need this to download the torrent
http://www.utorrent.com/
__________________
---
Permissions in this forum:
You
cannot
reply to topics in this forum