Last time, on Pokemon Misadventures! Our hero Rash had flashbacks of a horribly traumatic experience; before being rescued from an electric rodent by professor Oak! That's..pretty much it. But enough of that, lets get to the LP already!
Can't wait to see what kind of awesome murderbeast is contained inside this pokeball! I bet it's a charmander! Or maybe a squirtle, or a bulbasaur! And the best part is, I get one before that spoiled brat!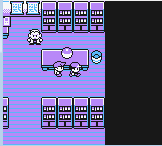 What just happened? Did you just steal my pokemon? PROFESSOR, YOUR DOUCHE GRANDSON JUST STOLE MY POKEMON! CALL THE POLICE! CALL THE NATIONAL GUARD, CALL ZUBATMAN!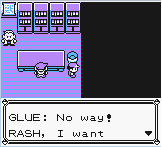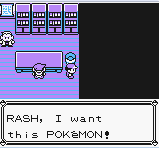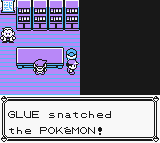 YOU POINTY-HEADED FIEND! UNHAND MY POKEMON!
STEALING MY POKEMON, THAT'S WHAT HE'S DOING! I DEMAND JUSTICE! LIGHT THE ZUBAT SIGNAL!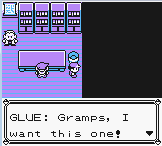 Your brattiness is showing. There is no way he's going to let you keep that Pokemon you just stole just because you begged for it like a whiney little...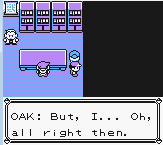 ...come again? I thought for a moment that you just said you were going to let him keep it. Please tell me I misheard that.
There is no justice in the world.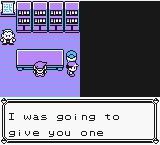 Where's Zubatman when you need him? The Cave Crusader wouldn't stand for this injustice.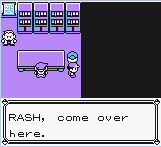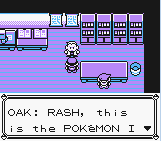 You're giving me the yellow rat? Joy.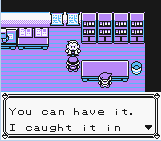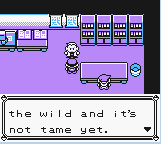 A rat with an obediance problem? Double joy.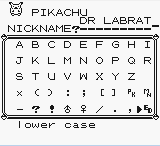 They'll give a doctorate to anyone these days.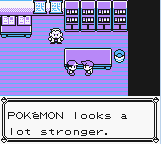 Yeah, well my pokemon is a Doctor! Beat that!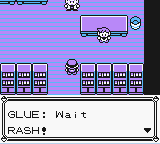 Now what? You want to steal this one too? Cause there's no way I'm letting that happen!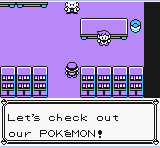 I think I see where this is going. I've been waiting for this day for a while; the day when I give you the worst asskicking you've ever recieved! IT'S TIME TO...
...oh, you want a pokemon battle. I thought we were going to have a dance off.
Alright rat thing, lets see what you can do. At level five, you should at least be able to tackle it or scratch it or somethi...
...an ELECTRIC yellow rat? FUCK YES, THIS POKEMON IS AWESOME!
(One hilariously short Pokemon battle later...)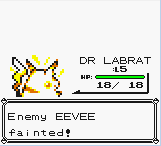 Note to self: give Dr. Labrat a cooler name at some point in the future.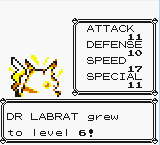 Huh, it gets stronger by zapping things. Starting to wonder if my life is actually an RPG game.
(Insert Naruto Reference Here)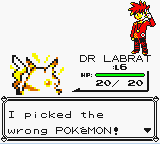 Don't you mean you STOLE the wrong pokemon?
We're lucky PETA doesn't exist in this region.
...who the hell actually says that?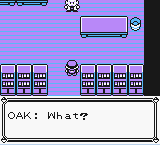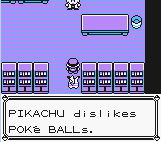 So they don't enjoy being confined inside balls that are smaller than they are? Odd.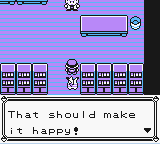 I guess I'm fine with that, long as my electric murderbeast is happy. You happy, Doc?
...you'll come around.
Anyway, TIME FOR ADVENTURE! FOR REAL THIS TIME!
Oh look, our very first random encounter. It shall take all of our immense cunning to figure out how to defeat this mighty opponent...
Yeah, or we could just fry it. I like that plan better.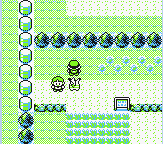 And who this strange lady, standing just outside town...menacingly?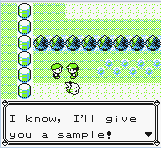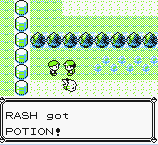 ...well, you seem trustworthy to me!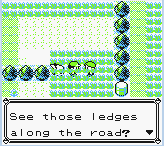 The ones forcing me to travel through the monster infested grass? Yeah, I see those.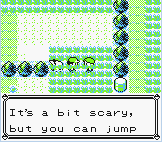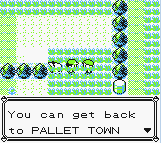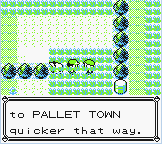 Kind of like those platforms from Wario Land that you can pass through in one direction; but can't pass through in the other? Never really understood those.
(a few minutes of walking later...)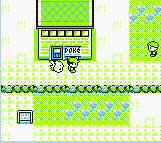 Finally, civilization! Nobody told me that adventure would be so much excersize!
Holy crap, a dead body! We should probably alert the authorities...or we could investigate the crime ourselves like some kind of badass amateur sleuth!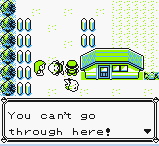 HOLY MOTHER OF MEW HE'S ALIVE! ...Another mystery solved!
Uh, sir, this is the middle of the road. I don't think anybody owns it.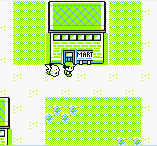 Now to buy me some videogames!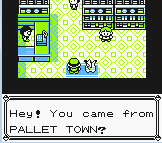 How exactly do you know that? Are you...are you psychic?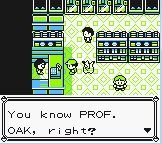 STOP READING MY MIND!
Sure, Mr. Creey Pokemart Guy Sir. Long as you stay out of my mind.
Stupid psychic Pokemart employee. Wouldn't sell me anything till I delivered his stupid package.
Why the heck can't he deliver his own damned package?
I have to walk all the way back to Pallet Town to deliver that thing. THEN ALL THE WAY BACK SO SO I CAN BUY WHAT I ORIGINALLY CAME FOR!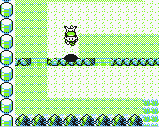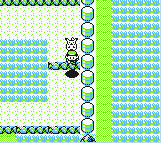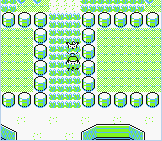 After this, I am done with this fresh air and excersize crap forever.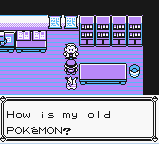 It still seems to be a badass lightning rat, sir.
Yeah, the creepy psychic pokemart guy wanted me to give you this parcel.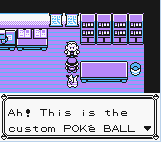 As opposed to a regular Pokeball.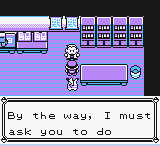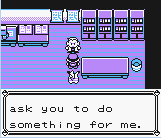 Well, I suppose I owe you for the electric rat.
Oh, hello GLUE. -deathglare ensues-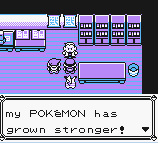 Congratulations, it gained a level. I'm sure you're very proud of yourself.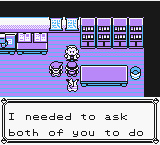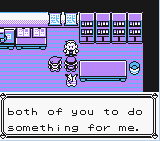 We don't have to work together, do we? Cause I'm like the rogue cop from every action movie ever who plays by his own rules...also, Glue is a douche.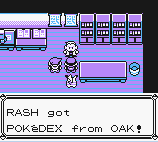 Hooray!
"...that is my dream!"
Good for you.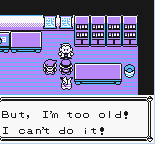 Uh, that's a tall order. Last I checked, there were 150 of the critters. And some of them only evolve through trade; and then theres those damned event Pokemon...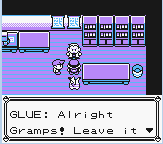 "..me."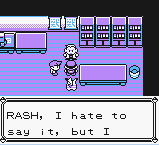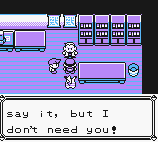 Oh yeah? Well good, cause your spoiled ass would only slow me down! I mean, if I remember correctly, I've beaten you at every single videogame we've ever played; and these creatures seem to run on Videogame logic.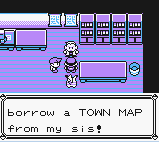 Why DOES your sister have so many maps of Kanto just lying around?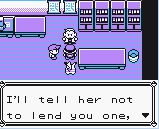 Oh no, however will I get my hands on a town map now?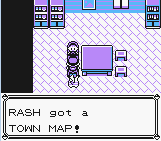 Thanks Daisy. If only the rest of your family had gotten those recessive coolness genes.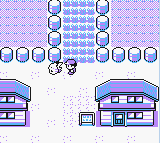 Can't you just tell how attracted she is to me? Some day I shall marry that girl...
... your right, marrying her would make Glue my brother in law. DAMN IT! Oh well, onward with the quest, I guess.
(To be continued)

__________________
In a world torn between Team Edward, and Team Jacob, I have one thing to say:

Go Team Godzilla

GenericSpider






Posts

: 2219


Points

: 6665


Join date

: 2010-08-07


Age

: 32


Location

: Your mom's house



---
Permissions in this forum:
You
cannot
reply to topics in this forum